People who meet the following requirements can apply for the service:
Research
The people who access the service must be dedicated to research, being researchers and/or highly qualified people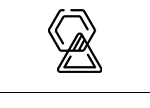 R&D&I Agents
There must be an R&D&I centre and/or agent in Donostia-San Sebastián that endorses the person requesting the service as an employee or collaborator.
Foreign Talent
We do not care where they come from, even if they are already from here... The important thing is to come from abroad and finish arriving in San Sebastian.